Feminists for Liberty was founded by Kat Murti and Elizabeth Nolan Brown, who currently serve as the organization's executive director and president. On Feminists for Liberty's 2020 Board of Directors are Jaclyn Boudreau, Gordon Cummings, Casey Given, Rachel Davison Humphries, Jess Mears, Avens O'Brien, and Nena Whitfield.
Kat Murti is co-founder and executive director of Feminists for Liberty. She is also senior digital outreach manager for the Cato Institute and communications director/D.C. chapter leader for the Ladies of Liberty Alliance (LOLA). Murti also serves on the boards of Students for Sensible Drug Policy and the White Coat Waste Project and previously worked at the Mercatus Center at George Mason University. She grew up between North Texas and South India, earned a political science degree at the University of California at Berkeley, and now lives and works in the Washington, D.C. area. You can find her on Twitter at @KatMurti or get in touch at kat@feministsforliberty.com.
Elizabeth Nolan Brown is co-founder and president of Feminists for Liberty, as well as a senior editor at Reason magazine. Brown's writing has also been published by The New York Times, The Daily Beast, Buzzfeed, Playboy, POLITICO magazine, Libertarianism.org, the Los Angeles Times, Fox News, The Week, Bustle, and numerous other publications and organizations. She is also a frequent speaker at conferences and events about issues surrounding sex, civil liberties, criminal justice, and gender. Brown grew up in Cincinnati, Ohio, went to school in Appalachia and later D.C., and bounced between the east coast and the Midwest for years before landing back in D.C. in 2014, where she and Kat Murti would become fast friends and co-conspirators. You can find her on Instagram and Twitter @enbrown and get in touch at elizabethnolanbrown@ gmail.com.
Jaclyn Boudreau is a creative director at Pacific Legal Foundation, where she tells stories through film, photography, language, and design. Her films have been accepted into the Los Angeles Independent Film Festival, Austin Film Festival, IMDB's Top Shorts, and Reason Media Awards. Prior to joining PLF, Jaclyn directed the classical liberal YouTube channel, Learn Liberty and, from 2010 to 2013, Jaclyn studied sexology under AASECT-certified educator and sexologist, Megan Andelloux. Together, they co-authored a review published in the American Journal of Sexuality Education.
Gordon Cummings is the Philanthropic Advisor at DonorsTrust, in which capacity he develops and implement new ways to engage with both clients and grantees. Prior to joining DonorsTrust Gordon spent 19 years in various fundraising positions throughout the liberty movement. He was the Director of External Affairs at National Taxpayers Union and the Competitive Enterprise Institute, the Director of Development at Capital Research Center and held various development positions at the Cato Institute. He also served on the Europe/Eurasia Advanced Area Studies team at the U.S. Department of State's Foreign Service Institute. In addition Gordon ran a successful fundraising consultancy for several years.
Casey Given is executive director of Young Voices, a D.C.-based "nonprofit public relations shop" for students and young professionals. Given joined Young Voices in 2014, when it was still a project of Students for Liberty, and oversaw its transition to an independent nonprofit. Given is also a regular contributor at the Washington Examiner, a member of the D.C. Log Cabin Republicans Board of Directors, and secretary of the Feminists for Liberty Board of Directors. He has a Master's in Public Policy from The George Washington University and a Bachelors of Arts in Rhetoric from the University of California, Berkeley.
Rachel Davison Humphries is director of outreach at the Bill of Rights Institute, where she has worked since 2016. Before that, Humphries was a middle- and high school Montessori educator in Texas, Indiana, and Guatemala, and spent several years working in fundraising and development in Washington, D.C. She has a B.A. in Liberal Arts from the Great Books program at St. Johns College, a teaching certificate in Adolescent Education from the Association Montessori Internationale, and is currently pursuing her Masters in Learning and Design at Georgetown University.
Jess Mears has been a Libertarian activist since 2007. She founded Libertarian groups on a college campus, a retirement community, and at the county level. In 2010, she ran for state senate in Ohio at the age of 22. Mears has been involved with over a dozen Libertarian campaigns and serves as the Libertarian Party's Membership Manager. In 2016, served as the Johnson-Weld Campaign Director of Events and in 2018, she served as campaign manager for the Foxall For Florida's House District 72 Special Election, a recording breaking campaign for fundraising and media garnered. Mears received a Bachelor of Arts from the University of Cincinnati in Communications and Public Relations. She lives in Alexandria, Virginia.
Avens O'Brien is the Administrative Director of Lit.Club, a Los Angeles based cannabis startup. She's also the founder of Not That Kind of Feminist, a Facebook group for feminist & non-feminist folks to critically analyze & discuss news & culture related to feminism. Having grown up in a home of Libertarian political activists in New Hampshire, she was the youngest Vice Chair of the Libertarian Party of NH (2006-2008) & has worked on multiple liberty-oriented campaigns, from municipal to presidential elections. Prior to her work in the startup & cannabis communities in Los Angeles, she worked for Peter Schiff at Euro Pacific Capital. O'Brien is also known for her photography & speaking engagements at liberty conferences around the US & world, her writing for outlets such as Thoughts on Liberty & The Libertarian Republic, and her highly engaged Facebook audience. Her entire online catalog of work can be found at http://avens.me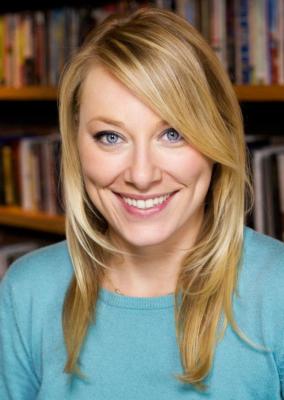 Nena Whitfield is the President of the Ladies of Liberty Alliance (LOLA), a nonprofit organization that supports chapters of "ladies of liberty" around the world. She comes from Ann Arbor, Michigan and now lives in Washington, D.C. with her husband and two children. Before starting at LOLA full-time in 2013, Whitfield worked for the Cato Institute, various political campaigns including an assistant campaign manager for Kentucky Sen. Rand Paul who she then went to work for in the U.S. Senate on the Health, Education, Labor, and Pensions committee. She has a master's degree in Diplomacy and International Conflict Resolution from Norwich University.